Bitcoin remains the brand and benchmark of the entire cryptocurrency market. At the same time, newbies often don't understand where to buy this very BTC, and the platforms where they can do it seem complicated and unsafe. In this article, we will tell you how to get Bitcoin quickly even if you have no experience with cryptocurrency, and why you should buy this coin at all.
Investing in Bitcoin in 2023
All information is presented for educational purposes only and should not serve as a basis for investment decisions or be considered a recommendation or advice for participating in investment deals. Do Your Own Research.
As of this writing, BTC is far from ATH (the cryptocurrency's historically high value) but is still the cryptocurrency with the largest market capitalization. Some analysts believe that during the next bull cycle, Bitcoin will renew its historical high and can generate good returns. This could be facilitated by:
Digital gold status;
The use of what is believed to be a more robust PoW algorithm;
Attention from institutional investors.
These factors make BTC one of the best assets to invest in in 2023.
And while experienced traders and investors prefer to buy futures, ETFs, and other complex financial instruments, newcomers can simply buy BTC coins and hold them waiting for the next bull run.
Top 5 Ways for Newbies to Buy Bitcoin
Let's find out 5 easy ways for newbies to buy Bitcoins, even if it is their first deal on the crypto market.
Centralized Exchanges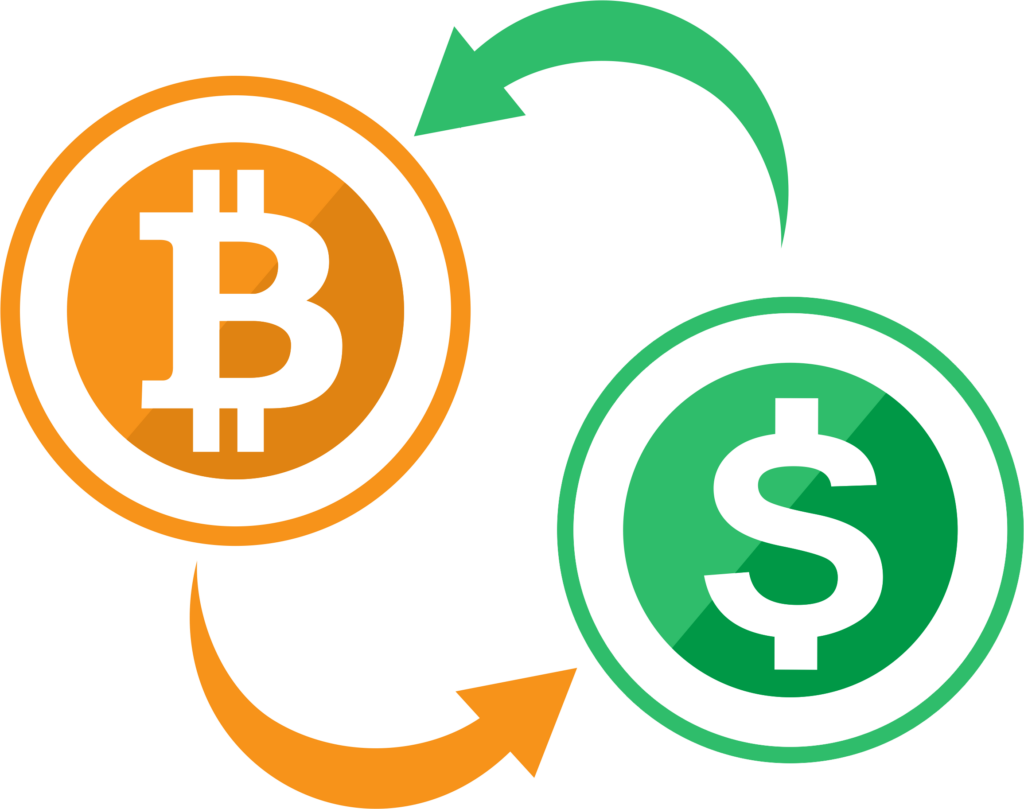 Cryptocurrency exchanges offer an intuitive interface, built-in bank card support, P2P platforms, a wallet, services for earning, and many other options, so often beginners choose them as a platform for the first transaction. How you can buy bitcoins on the exchange, we will analyze below, but for now, let us note that:
To work on the exchange, you need to undergo KYC verification, that is, provide passport details.
The exchange may not support all bank cards and comply with legal restrictions relating to cryptocurrency transactions.
The exchange has the right to block funds or temporarily stop withdrawals/deposits, in order to conduct checks.
The most popular crypto exchanges are:
Binance
WhiteBit
ByBit
Kucoin
Huobi
Gate.io
OKEx
MEXC
Kuna
In general, this is the most convenient way to buy cryptocurrencies legally and quickly, but Bitcoin will be 100% yours, only after withdrawal to an external wallet.
Exchangers
Yes, those very exchangers through which you deposit/withdraw e-wallets can also be used to buy Bitcoin. An easy way to find the right exchanger:
Go to Bestchange.com.
Set the desired method of payment.
Choose an exchanger based on the rate/feedback. The exchanger itself usually has an intuitive interface, so it will not be difficult to understand.
Because many users have experience with such services, they remain convenient and accessible for beginners. But it should be taken into account:
You will need to register a Bitcoin wallet beforehand.
Exchangers charge relatively high commissions, which are included in the exchange rate.
P2P Platforms
P2P is when you directly buy Bitcoin from another user without using an intermediary in the form of an exchange or an exchanger. Classic P2P exchanges involve direct negotiation of transaction and payment terms, but exchanges have simplified the process and provide:
Guarantee of payment for the transaction through the freezing of funds.
Express purchases through quick exchange forms.
Convenient search for offers that meet your requirements.
Below we will take a closer look at how a P2P marketplace works using Binance P2P as an example, but BTC can also be bought on Bitcoin global, LocalBitcoins, or any other marketplace you can find on the Internet. But if this is your first P2P deal, you better use platforms connected to centralized exchanges.
OnRamp Services
OnRamp services are something in between an exchanger and a cryptocurrency exchange. They allow you to buy cryptocurrency directly through your bank card and are often available as an add-on to cryptocurrency wallets or decentralized exchanges (DEX). The most popular OnRamp services are:
This is a simple and convenient way to buy because you can literally pay for Bitcoin via Google Pay or a banking app. But at the same time, OnRamp services require KYC verification and do not work with all jurisdictions/currencies.
DEX
Decentralized exchanges are not an easy way for a newbie to get Bitcoin, as its use requires:
Pre-registration of a wallet. For example, MetaMask or TrustWallet.
Basic DEX skills.
Pre-purchased stablecoins or another cryptocurrency to exchange.
In addition, you can't buy the original BTC through DEX, but only analogs – WBTC or other "wrapped" tokens. These tokens are tied to the Bitcoin exchange rate so that they can be traded for profit.
The advantages of this method are:
no KYC;
there is a guarantee that no one will block your tokens.
Popular DEXs where you can buy WBTC or its other counterparts are 1inch, Uniswap, and PancakeSwap.
Before using DEX, we recommend reading the Uniswap guide. It will help to understand how DEX works and how to exchange cryptocurrency there.
Buying on Binance
Separately, let's break down buying on the popular centralized exchange Binance. Often this platform becomes the "first port" for many newcomers because of its fame and convenience. Moreover, Binance offers several ways to buy at once.
Buying Bitcoin through a P2P Platform
Binance has its own platform for direct exchange, where you can buy, including Bitcoin. To do this:
Look for the P2P section of the exchange site – in the top toolbar, click on "Trade," then select P2P.
On the settings panel, set the payment method, amount, and currency to find the right offer.
Choose the most appropriate offer from the list of available offers (pay attention to the merchant's reputation, supported payment methods, price, and available volume).
Buying Bitcoin with a Bank Card
Binance also has a built-in Ramp On service, which allows you to buy cryptocurrency directly through your bank card. This is one of the easiest ways to buy, just:
Click on the "Buy Cryptocurrency" button on the top bar, and then on "Credit/Debit Card".
Specify the amount in fiat to write off and click "Continue".
Add your bank card as a payment method (this requires the card number, CVV, expiration date, and, when first added, the address of the owner).
Pay for the purchase using the added card. You may need to confirm the transaction in the banking app.
Purchased bitcoins will be credited to the exchange account, and there is no need to register a wallet in advance. BUT Binance does not support cards from all banks, and there may be additional restrictions on the purchase due to the requirements of the regulator of your country of residence.
Buying Bitcoin for Stablecoins
If you already have pre-purchased stablecoins, you can deposit them to your exchange wallet (you can learn how to deposit to Binance in this article), after that:
First option: Use a converter. This function allows you to exchange stablecoins for Bitcoins instantly and without complicated price charts.
Click on "Trade", then on the Binance convert button.
Choose a Stablecoin to exchange and specify the amount.
Confirm the transaction.
Second option: Go to the trading terminal Binance, find the desired market pair, and make a transaction using the order.
Again, look for the "Trade" tab and select "Spot" in the menu that appears.
In the window to the right, choose the available trading pair. For example, BTC/BUSD.
In the order form, set the desired amount of BTC and confirm the purchase.
Bitcoin exchange rate and transaction cost will be the same in both cases, but buying with the help of an order gives more possibilities to manage the deal: you can choose the rate at which you want to buy BTC or set the automatic sale if the price falls to a certain level.
Commissions for Buying Bitcoin on Binance
The commission rate depends on the way of buying BTC:
Binance does not charge commissions for P2P deals or buying through Binance Convert.
For buying BTC with an order, there is a 0.1% taker/maker fee (depending on the type of order).
But:
Binance has now launched a BTC promotion campaign, so there is no commission for transactions with 13 BTC pairs.
If you plan to pre-fund your exchange account and then buy BTC, consider the deposit fee. Its rate varies depending on the means of payment and currency.
Conclusions – Buying Bitcoin to Play Crypto Casino Games
For those who play at crypto casinos, learning how to buy Bitcoin is essential since it enables them to take part in a cutting-edge and quickly expanding business easily. Players can access many benefits that conventional casinos might not provide by purchasing Bitcoin.
First, buying Bitcoin enables customers to play at any casino using the cryptocurrency they want – USDT, ETH, or SOL, anywhere in the world, without being constrained by physical distance. This enables players to partake in a wide range of gaming activities, increasing their overall enjoyment and maybe increasing their revenue.
Furthermore, compared to traditional financial systems, Bitcoin transactions are frequently quicker and cost less. For players who value being able to swiftly deposit and withdraw money from their online casino accounts, this efficiency might be essential.
Additionally, because Bitcoin is a decentralized money, it is not subject to the same governmental limitations that apply to other currencies. For participants in areas where native currencies are prone to swings or government interference, this independence may provide additional stability.
In conclusion, knowing how to buy Bitcoin is crucial for gamers at crypto casinos if they want to make full use of the special chances provided by this innovative technology. Players can access a variety of gaming experiences, enjoy improved privacy, and take advantage of quicker, more affordable transactions by purchasing Bitcoin.