Main Facts:
Bitcoin is the most coveted and largest cryptocurrency by capitalization. There are various ways to buy it, but for beginners, the most convenient and safe option is a popular and well-known cryptocurrency exchange.
To buy your first cryptocurrency, you will need a registered account on one of the trading platforms, a cryptocurrency wallet, and a bank card or account.
Now is the best time to understand cryptocurrencies and buy your first Bitcoin. If you are a newbie and don't know where to start, this guide is for you.
What Do I Need to Buy Bitcoin?
First, you must decide where you will store the cryptocurrency to use it in crypto casino sites after. There are two main ways – in a custodial wallet on a trading platform or in your own non-custodial wallet, which only you will have access to.
Then you need to choose an app to purchase from. For your first transaction, we recommend using a centralized cryptocurrency exchange with high trading volumes, such as FTX, Huobi, Binance, or Kraken.
As soon as you sign up for an exchange, you will have your own cryptocurrency wallet in your profile. It's worth increasing your profile security in advance by setting up two-factor authentication for login and withdrawals and going through Know Your Customer (KYC) – identity verification.
Today, all major exchanges comply with financial laws, so they have implemented KYC. Those who have not passed the procedure are limited in their access to trading and available functions. Although usually the ability to trade a small amount of money is still available. If you are satisfied with the limit set, you don't have to go through KYC.
For the first transaction, you will also need to fund your account on the exchange with a card or bank transfer. The largest trading platforms support multiple fiat currencies at once.
What Is The Best Place to Buy Bitcoin?
Bitcoin is traded almost everywhere: on cryptocurrency exchanges, P2P platforms, and online exchanges. In some countries, Bitcoins can even be bought through a similar to an ATM – a crypto-machine.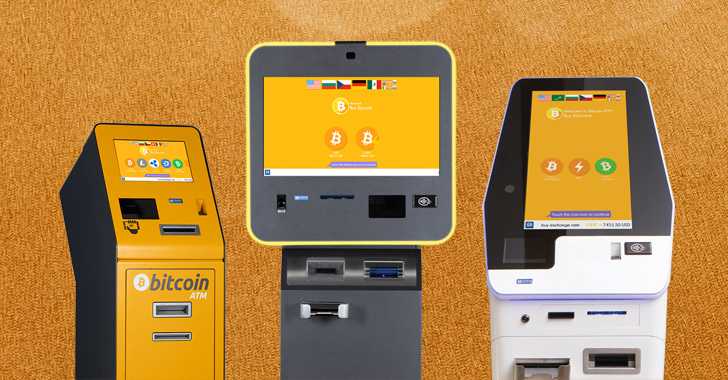 But the most suitable option for beginners is a centralized cryptocurrency exchange. These platforms provide a large selection of crypto-assets and profile settings, they have tech support and many additional services. An exchange account can be funded in a large number of ways, including by card or bank transfer. The current ranking of the most popular centralized exchanges can be found on the CoinMarketCap website.
However, centralization is their main drawback. The administration of the site has full access to the accounts of its users and can transfer personal data at the request of law enforcement agencies or freeze the account altogether.
How to Buy Bitcoin on a Cryptocurrency Exchange?
Let's take a closer look at the process of buying Bitcoin or "digital gold", as it's called sometimes, on the example of the centralized platform KuCoin.
First, you need to register, fill in information about yourself, and pass KYC. Without identity confirmation on KuCoin, some important functions are not available, for example, you can't deposit fiat money (in particular, from the card) and withdraw coins over 1 BTC per day.
The exchange offers a P2P exchange service, purchases through third-party services BTC Direct, Banxa, and Simplex, and a simplified way to trade – "Fast Trade". The last option we will use. To do this, you need to select it in the "Buy Cryptocurrency" tab on the top menu.
You will go to the page with the transaction window. Select in it the fiat currency with which you want to buy Bitcoin. KuCoin supports more than 40 national currencies. If you pay in your currency, you can buy Bitcoins with Visa or MasterCard. Enter the amount you want to buy, then click the green button "Buy BTC". (Buy BTC).
When the card payment is completed, the cryptocurrency will be credited to your KuCoin account. You can check your balance in the wallet, located in the upper right corner of the screen, in the tab "Main Account".
Cryptocurrency can be stored on the Bitcoin exchange, but the safest way is to transfer it to an external address that only you have access to.
Other Best Ways to Buy Bitcoin
You can buy and sell cryptocurrency not only on exchanges. The advantage of this method is that prices on the exchange are formed by supply and demand, and outside the exchange, participants can agree on their own terms, transaction volume, and price.
There are various OTC services for trading Bitcoin and other crypto-assets: P2P platforms and exchange sites, offline exchangers, and even crypto-machines.
Physical cryptocurrency exchanges can be found in many countries. They are not much different from traditional currency exchanges, except that they exchange cash for digital assets. Each exchanger usually generates a rate for cryptocurrencies based on quotations on the world's leading exchanges, but may take into account current circumstances, risks, additional costs, and so on in the exchange price.
The same applies to online exchangers, although some of them may have even better rates than the market average. However, you should use only verified sites; the risk of fraud is quite high. A catalog of exchangers and reviews about them can be found on the website of the Bestchange aggregator.
You can also use the services of crypto ATMs. These are special ATM-type terminals that allow you to buy and sell Bitcoins and other cryptocurrencies for cash or by card.
These devices send Bitcoins to a cryptocurrency wallet in exchange for fiat. All you have to do is enter money or a card into the ATM and then provide an account number or scan the cryptocurrency wallet's QR code. Crypto machines charge a fairly hefty fee. The closest BTC machine can be found at Coin ATM Radar.
Advantages of P2P Network Transactions
There are many platforms and services on the Internet that allow you to exchange Bitcoins directly with each other online. Any user can view and respond to announcements, or post their own after registering.
P2P services provide protection to all transactors through their site, feedback system, and escrow accounts. Each user has a rating, which is given to him by other participants of the platform during transactions. Consequently, it is worth paying attention to, the higher it is, the more reliable the exchanger is. To make a transaction, both the seller and the buyer must lock in the service, and the amount required for the exchange, only then the transaction will be executed.
Among the largest P2P platforms: LocalBitcoins, Paxful, Binance P2P, and others.
How to Buy Bitcoin on Telegram?
Telegram Wallet is an automated service based on bots that perform transactions for storing and exchanging cryptocurrencies. It can be used to make transactions in the messenger without installing additional applications.
Let's consider the process of buying Bitcoin through such a service in the example of the Any.Cash wallet. The service supports hryvnia, tenge, euro, and the U.S. dollar, as well as popular crypto assets like Bitcoin, Ethereum, Litecoin, Tron, and Tether (USDT).
Users can withdraw up to $200 in cryptocurrencies and $50 in fiat money without verification. KYC is required for higher limits and bank card support.
First, you need to fund one of the wallets – click the start button in Telegram-bot Any.Cash and select an asset. After that, you can proceed to the exchange.
Each asset has several trading pairs. Before the transaction, the service shows the total amount of the transaction, including the transaction fee. The history of transactions is stored in the user's profile.
To increase security in Any.Cash you can activate two-factor authentication by a one-time code, which will be sent to the email or generated in the application.
What Are the Fees to Buy Bitcoin?
When buying Bitcoin on an exchange, each user will face 3 types of commissions: for adding fiat money, for a trade transaction, and for withdrawing BTC to the user's cryptocurrency wallet.
For example, the Binance cryptocurrency exchange provides different levels of commissions and trading conditions depending on the number of funds in the account. The standard commission is 0.1%. There is an opportunity to get an additional discount on commissions if you pay in native coins of the ecosystem called BNB. Other exchanges – OKX (OKB), Huobi (HB), FTX Token (FTT), KuCoin Token (KCS), GateToken (GT), etc. have a similar feature.
Some P2P venues charge for transactions, but it is usually lower than the standard transaction fee for an exchange. For example, on the Binance P2P marketplace, users who place bids on Bitcoin ads pay no fee at all.
Physical and online exchangers are simple and easy to use, but are far inferior to exchanges in terms of the number of features and are considered the riskiest way to exchange. In addition, they often use a system of hidden commissions: they do not formally charge for exchange and other operations, but they put their profits in the prices.
Conclusion – Buy Bitcoin to Play at Crypto Casinos
In recent years, purchasing Bitcoin to use at crypto casinos has grown in popularity. Several online casinos are already accepting Bitcoin as a payment method, thanks to the rise in the popularity of cryptocurrencies. The benefits of anonymity, security, and quick payments that come with using Bitcoin are now available to players, which has created a whole new world of possibilities.
The ability to avoid delayed and laborious traditional payment methods are one of the major benefits of purchasing Bitcoin to use at crypto casinos. Instead, without any processing fees or delays, players can deposit and withdraw money in a matter of seconds.
Using Bitcoin to play at crypto casinos has a number of benefits, including high levels of security and privacy. Players can benefit from a higher level of confidentiality when playing online thanks to the encryption and anonymity of Bitcoin transactions. For gamers who want to keep their online gambling activities private and out of prying eyes, this can be very crucial.
It is crucial to remember that purchasing Bitcoin can involve some dangers. Due to market changes, there is always a chance of losing money with every investment. Players should also be on the lookout for phony websites and frauds that pretend to supply Bitcoin for less money. As a result, it's crucial to do your research and only buy Bitcoin from trustworthy exchanges.