A Bitcoin address is a unique account identifier, similar to a bank card number. It is used to store, send and receive Bitcoin. Bitcoin accounts differ from bank accounts in that they cannot be frozen, blocked, or canceled. Bitcoin is anonymous, but at the same time completely transparent. In blockchain browsers, you can see information about an address and a list of all transactions that are linked to it. But addresses have no link to a user's identity, so it's impossible to understand who the owner of an address is.
In this article let's find out what Bitcoin addresses are and how to work with them, and see what wallets one can use to store Bitcoins and play at anonymous crypto casinos.
What is a Bitcoin address?
A Bitcoin address is a unique personal account identifier consisting of letters and numbers, between 26 and 35 characters long, also available as a QR code. It is used to receive or send cryptocurrency in the Bitcoin network.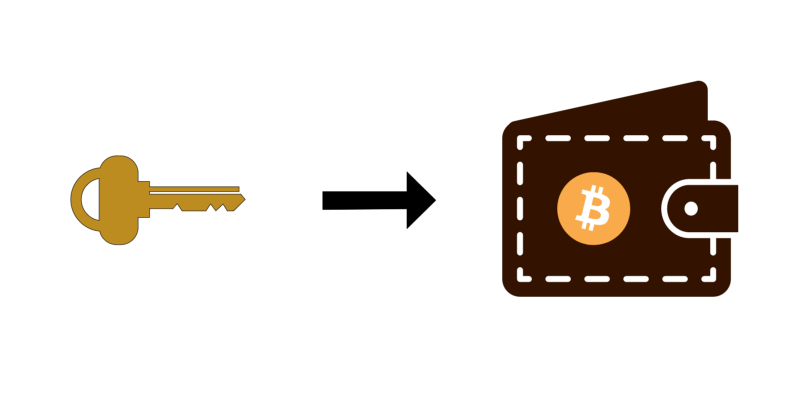 There are several types of Bitcoin addresses:
Legacy (P2PKH) – this first type of address, starts with the number "1".
Script (P2SH) – introduced in 2012, the main advantage over Legacy addresses, is lower fees for sending assets. They start with the number "3".
SegWit (P2WPKH) – Introduced in 2017, this address uses the SegWit protocol, which reduces the block size on the network by removing the signature from the address, making fees even lower and transactions faster. It starts with the character "bc1."
You can choose the address type when you first set up your new wallet. These addresses are backward compatible, and supported by actual Bitcoin wallets.
What are Bitcoin wallets?
There are two main types of wallets: software and hardware.
Software wallets
These are programs that are installed on your computer or phone. They are also divided into "Fat" and "Slim" wallets.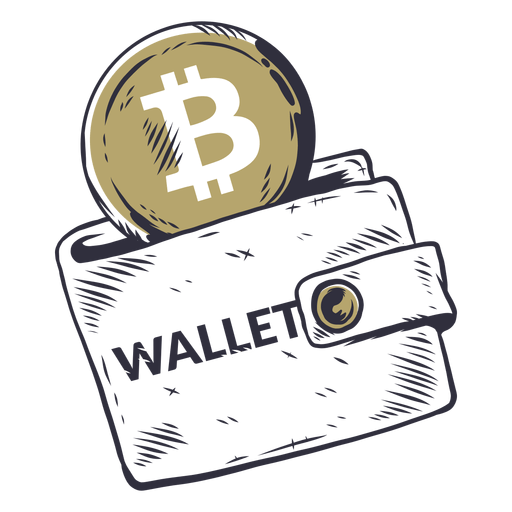 "Thick" wallets are installed on a personal computer, along with the blockchain. It requires 450 GB of free memory.
Bitcoin Core is the first official wallet for sending and receiving Bitcoin. Installing this wallet, along with transaction history, all the way down to the genesis block, requires 450 GB of free disk space.
Armory is a wallet that installs a full node on a computer, so it needs 450 Gb of free disk space. Armory is able to use multiple addresses simultaneously, sign transactions with a USB key, and print a secret recovery phrase.
"Thin" wallets are faster and don't require a lot of disk space, since they don't install blockchain on a computer, and a third-party server is responsible for the operation. Because of this, the security of such wallets is reduced. Such wallets include browser extensions and mobile applications.
TrustWallet is a multi-currency wallet that can accept, send, and store Bitcoin. During initial setup, it offers to save a seed phrase – a recovery phrase, in case of password loss or device replacement, the wallet is restored using this phrase. Available as a browser extension and mobile application.
Electrum is a desktop application that does not install a blockchain, because of this it is faster and does not require much disk space. Compared to Bitcoin Core, it has better security, and two-step authentication, and supports Lightning transactions.
Hardware wallets
This is a physical device that stores cryptocurrency without an Internet connection, and to interact with the assets in such a wallet requires physical contact between the owner and the device: pressing a button on the wallet or entering a pin code. Because of this, hardware wallets are considered safer.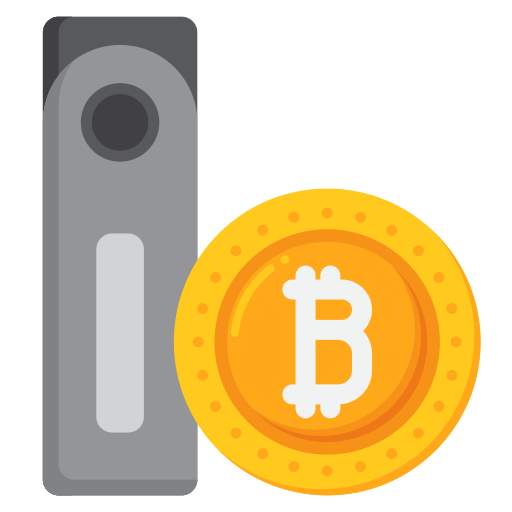 Ledger is a multicurrency non-custodial cold wallet that works with Bitcoin and other cryptocurrencies. The wallet's interface is presented in the Ledger Live desktop program. The Ledger Nano X model can connect via Bluetooth to the mobile app. You can buy and sell Bitcoin in the Ledger Live app, but you need to transfer assets to centralized exchanges for extended trading. When creating an address, save a 24-word mnemonic phrase that will be needed to restore the wallet. A physical push of a button, on the wallet itself, is required to confirm transactions.
Trezor is a multi-currency cold wallet. Supports 1816 coins and tokens. Presented only the desktop application Trezor Suite. Additionally protected by a PIN code to confirm transactions. Ledger and Trezor differ only in appearance and Trezor has a PIN code.
How do I check my Bitcoin wallet balance?
You can see the amount of Bitcoin on your personal balance when you enter the wallet you are using. If the wallet has received funds, the final balance will be displayed on the start page of the wallet.
You can view the balance on Bitcoin blockchain observers. But you need to have that address to do so. Bitcoin observers include:
Blockchain.com
Blockchair.com
Explorer.btc.com
The interface of these services differs only in layout.
Clicking on one of the links, on the main page there will be an input field, where the address should be inserted.
On each of the links, there will be about the same result, and the fields of interest: The final balance, how much was received, how much was sent, the format of the address, and the list of transactions with which that address is associated.
How can I find out someone else's Bitcoin address and check the balance?
You can know someone else's Bitcoin address only from the owner of this address: when you pay for services in Bitcoin, the recipient will provide the address for payment, in this case, you can check the balance or transactions in which this address was involved in one of the blockchain's Observers.
Withdrawal
The large selection of Bitcoin wallets allows you to choose a convenient wallet for specific tasks.
For long-term storage, it is safer to use cold wallets, which are not susceptible to hacking and do not depend on computer or phone hacking, since they are not connected to the network. And for novice traders with small amounts or people who frequently make transactions, hot wallets, with quick access to them, are suitable.
SegWit is the most popular Bitcoin address type, according to Transactionfee website, 84% of all outgoing transactions occur from it. Address technologies are developing, in 2021 a blockchain update was activated that added Taproot addresses (P2TR), made to improve transaction security and reduce fees. P2TR addresses allow the creation of more complex and smarter scenarios, which will increase the scalability of the network.
Conclusions – Bitcoin Wallets & Crypto Casinos
The development of cryptocurrency casinos has been significantly influenced by Bitcoin wallets. For players to fund their casino accounts with deposits and withdrawals, these wallets offer a safe and practical method. Players don't need to use conventional banking methods to transfer money into and out of their casino accounts thanks to Bitcoin wallets.
Also, players that value their privacy and security may find Bitcoin wallets to be a desirable alternative because of the anonymity and decentralization they provide. This has caused the number of cryptocurrency casinos that take Bitcoin to skyrocket.
Ultimately, Bitcoin wallets have contributed significantly to the development of the cryptocurrency casino market by giving players all around the world a dependable and safe method of payment.