Using the same name-brand money, Litecoin is a worldwide decentralized peer-to-peer payment network created from the Bitcoin source code (Litecoin, ticker LTC).
Its creator and developer Charlie Lee introduced it in October 2011 with the goal of enhancing the first cryptocurrency's infrastructure by utilizing a new mining algorithm and speeding up transaction confirmation times. The "digital silver" project's source code was made available under a free MIT/X11 license, which allows for its modification, copying, and distribution in changed form. If Litecoin is a "digital silver", can Bitcoin be a "digital gold"?
Lee recently admitted in an interview that he started using Litecoin for fun and had no idea it would become popular. He finds it intriguing due to the cheaper costs and the network's high speed and bandwidth, however, it is marginally less secure and decentralized than Bitcoin. According to Lee, Litecoin will be used for small payments while Bitcoin will be viewed as a store of value more and more.
How is Litecoin Different from Bitcoin?
Litecoin is essentially a fork of Bitcoin. Transactions can be confirmed 4 times faster on its network than they can on the Bitcoin blockchain. Both systems use the Proof-of-Work (PoW) consensus mechanism, while Litecoin uses Scrypt, which consumes more RAM but is simpler to set up, and Bitcoin uses the SHA-256 hashing algorithm.

There is a 21 million coin limit for Bitcoin and an 84 million coin limit for Litecoin. Each Bitcoin address is between 26 and 35 characters long and begins with the digits 1 or 3. In contrast, Litecoin addresses are 33 characters long, depending on a public key, and begin with either the letter L or the digit 3. (after SegWit was activated in 2017, this second type of address got an M start). Also, Litecoin is an ideal crypto coin for anonymous crypto gambling.
How to Buy Litecoin?
Litecoin can be purchased directly from Litecoin.com using a credit card, via cryptocurrency exchanges, by hand or using exchangers (which is less safe).
What Is the Difficulty of Mining Litecoin?
The Litecoin network automatically modifies a value expressing the amount of processing necessary to locate a new block, or the difficulty of mining the coin, every 2016 blocks (once every 4 days). Due to changes in the mining capability, this is important to maintain the time needed to construct a new block at around 2.5 minutes.
How to Mine Litecoin?
Litecoin could be mined using central processing units (CPUs) and graphics processing units prior to Chinese mining company Bitmain releasing an ASIC miner based on the Scrypt algorithm in 2014. (GPUs). The project's official wallet or specialized software that uses the Scrypt algorithm can both be used to mine LTC.
It is now very challenging to make money mining Litecoin without a specialized mining farm due to the fact that the complexity of computing activities would be higher than in Bitcoin mining and the amount of compensation for miners has lately fallen.
What Is Litecoin Halving?
The second halving of the Litecoin network, which happened on block 1680000 in early August 2019, reduced the reward for mining a network block from 25 LTC to 12.5 LTC. It should stop the decline in LTC pricing, as Charlie Lee clarified.
August 2023 will mark the next time that the amount of compensation will be reduced similarly.
Who Does the Development of Litecoin?
Charlie Lee, the project's inventor, initially handled all of the effort involved in developing the Litecoin network. He was employed by Google at the same time and has been a Coinbase employee since 2013. He has only been fully dedicated to the project since the summer of 2017.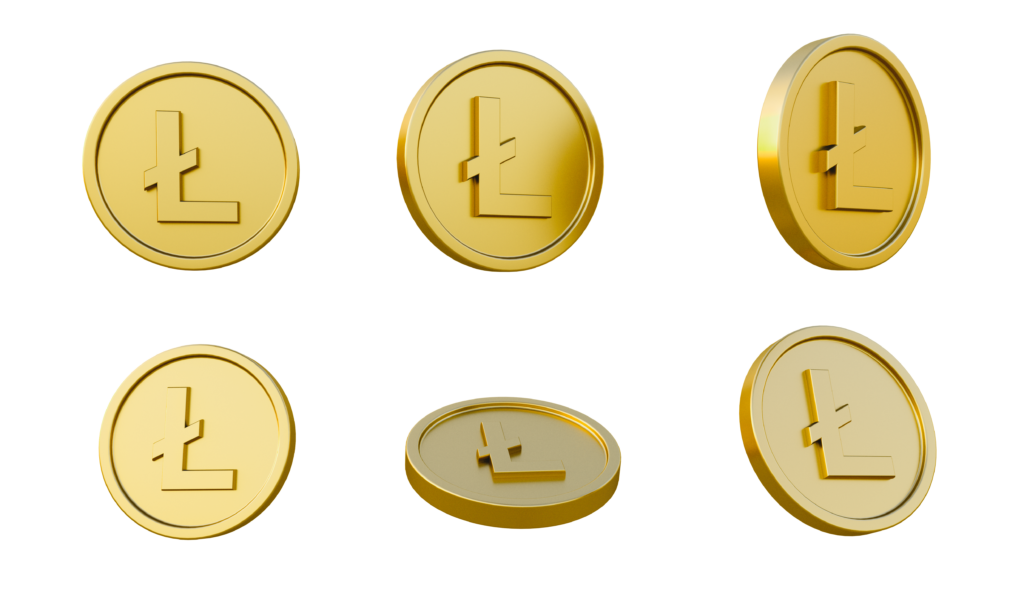 He established the charity Litecoin Foundation in Singapore that same year, rising to the position of managing director while sharing board seats with British developer Franklin Richards, developer Xinxi Wang, and project manager Zing Yang. The Litecoin Foundation provides financial support for the Litecoin Core development team, which is made up of members of the organization and project developers.
Charlie Lee sold all of his Litecoins to the Litecoin Foundation in December 2017, saying that he did this to lessen his influence on the cryptocurrency market, community, and pricing.
Why Was the SegWit Fork Needed on the Litecoin Network?
The block size limit can be changed using the Segregated Witness ("SegWit") technology by removing the transaction's signature information. The original goal of the SegWit soft fork was to speed up the Bitcoin network. Even though Litecoin did not require such a solution in April 2017, the update was initially made available on its network.
As a result, the block size in the network doubled. In addition, some experts claim that the update helped Litecoin adapt to Bitcoin more successfully and ready LTC for the introduction of Lightning Network technology, which enables fee-free coin transfers. In fact, Charlie Lee's project assisted Bitcoin in testing SegWit, as he later claimed.
Conclusions – Litecoin & Crypto Casinos
In recognition of its popularity among consumers, many cryptocurrency casinos now accept Litecoin as a payment mechanism. In fact, several cryptocurrency casinos give players who deposit with Litecoin special benefits.
The popularity of Litecoin has also prompted the development of casinos that only accept this digital currency. These casinos have larger payout percentages than regular online casinos and have a variety of games available, including slots, poker, and blackjack.
In conclusion, Litecoin has had a sizable impact on crypto casinos. Because of its quick transaction processing times and affordable costs, it has been a popular choice for online gamblers, and because of this, casinos that only accept Litecoin have been developed. It is likely that Litecoin will continue to be a popular option for those who enjoy online gambling as the cryptocurrency world develops.