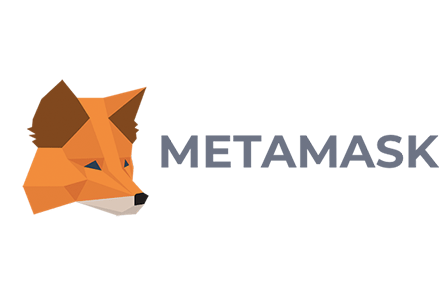 Main Facts:
MetaMask wallet was developed by ConsenSys.
Cryptocurrencies and NFTs issued on Ethereum or EVM-compatible blockchains are supported for storage and transfers. A cryptocurrency swap service is also included.
The most widely used version of MetaMask is a browser extension; using it, the wallet communicates with the decentralized applications' smart contracts at the web application level.
Applications for non-exchangeable tokens and decentralized finance (DeFi) frequently employ MetaMask (NFT).
What Platforms Is MetaMask Available on?
ConsenSys, founded by Joseph Lubin, a co-founder of Ethereum, produced MetaMask. The wallet was first made available in 2016 before the DeFi sphere became popular. It was exclusively a feature of the Google Chrome and Firefox browser extensions until the year 2020.
Now, MetaMask is available as a mobile app for iOS and Android as well as a web extension for Microsoft Edge, Firefox, Chrome, and Brave. When you join in to the decentralized app's page, the latter "seamlessly" connects to its smart contracts. As a result, you can utilize the protocol and send and receive cryptocurrencies without needing to sign up for a separate wallet.
One of the most well-liked wallets for the Ethereum ecosystem is MetaMask. ConsenSys estimates that the app had more than 30 million active monthly users by the beginning of 2022, a 42% increase from April 2021.
MetaMask Supported Cryptocurrencies
All well-known networks that are compatible with the Ethereum Virtual Machine (EVM) have been integrated into MetaMask, which originally exclusively supported Ethereum. New main networks can be connected through the application settings.
The following networks' coins are supported by MetaMask as of early March 2023: Ethereum, Polygon, Fantom, Avalanche, Optimistic Ethereum, Arbitrum One, Aurora Network, Cronos, Harmony, Celo, and EOS. So, you can you this wallet for Ethereum casinos, USDT casinos, etc.
How to Add Binance Smart Chain (BSC) to MetaMask?
You must carry out a few straightforward procedures in order to store in MetaMask crypto-assets of the BEP-20 standard BSC network (previously known as BNB Chain) and to use BNB coins to settle transactions:
Choose "Networks" from the "Settings" menu.
Choose "Add Network" from the menu in the top right and manually enter the following information:
Network Name: Smart Chain.
New RPC URL (blockchain address): https://bsc-dataseed.binance.org
Network ID: 56
Symbol: BNB
Block explorer URL: https://bscscan.com
BNB Chain (Binance Smart Chain) will then be incorporated into MetaMask. By pushing a single button, you can switch between various blockchains in a single wallet.
MetaMask Fees
MetaMask normally utilizes the Ethereum network and bills users for transactions in ETH ("gas"). The network load at the moment of the transaction determines the exact amount of the cost.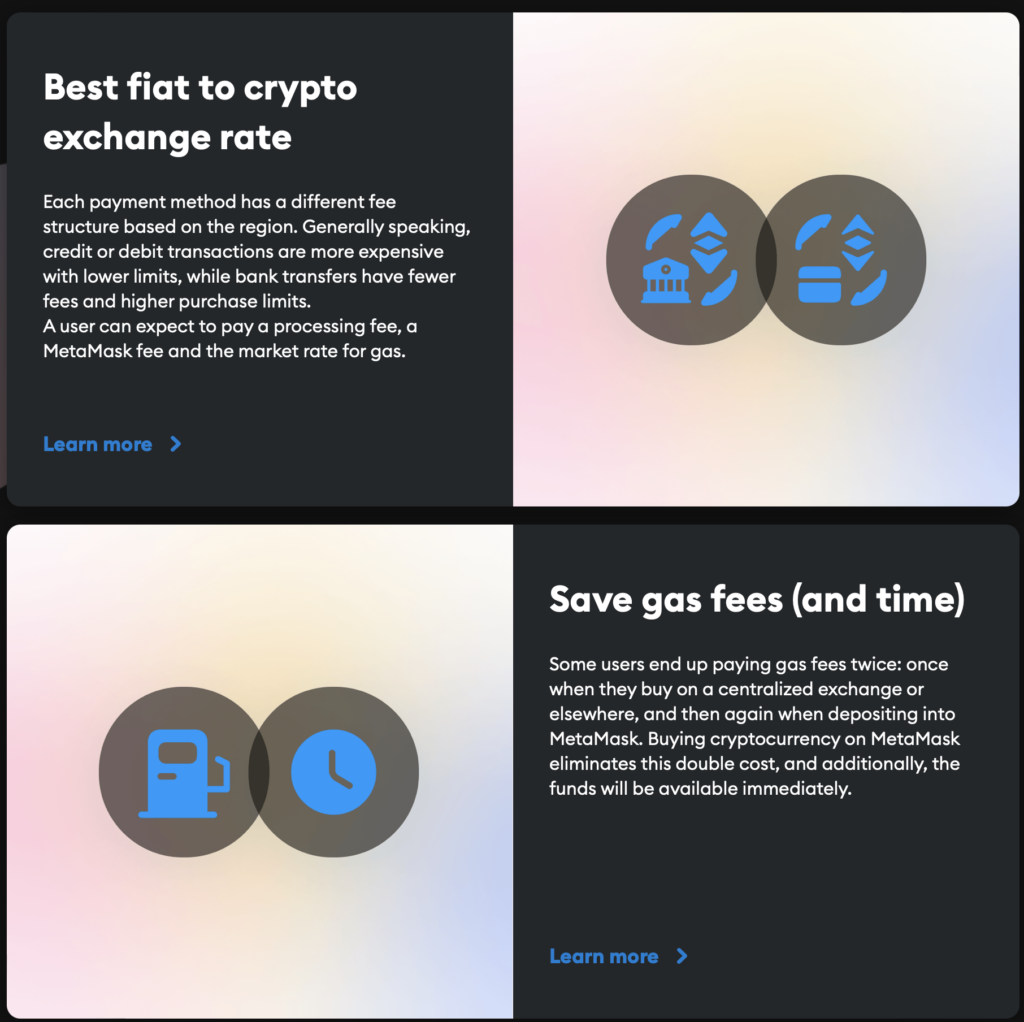 Recently, Ethereum transaction costs have been overly expensive. Choose a different network, such as Polygon, Fantom, or BNB Chain, to reduce the cost of transfers.
You can modify the commission rate in the application's advanced version. The transaction is completed quicker the higher the price. To avoid the transaction taking a very long time or possibly becoming "stuck," we advise against setting the commission too low.
How Do MetaMask Swaps Work?
You can swap (exchange) different digital assets using the DeFi service that is integrated into the MetaMask wallet. It was created in collaboration with Codefi.
The service operates on the aggregator model, gathering coin quotes from the top decentralized exchanges in real-time and picking the most competitive rates. Uniswap, Totle, AirSwap, 0x, and 1inch.exchange is among the exchanges on the list.
Further characteristics of MetaMask Swaps include lower swap fees and slippage insurance.
Benefits of MetaMask Wallet
The MetaMask software provides a number of clear benefits, including a well-known creator, a broad selection of cryptocurrencies, customer support, extra features, and a simple interface.
The fact that MetaMask is a non-custodial cryptocurrency wallet means that its creators do not gather the private keys and Secret phrases of its customers. In other words, address owners are in complete control of their money.
The MetaMask plugin is largely open source, which enables independent developers to evaluate and find any potential flaws in the software and take part in its development.
Drawbacks of MetaMask Wallet
Due to a programming flaw, there haven't been any significant hacking instances involving the MetaMask wallet. Yet, MetaMask connectivity to the Internet is one of its main shortcomings. Its particular users are exposed as a result.
In order to combine the dependability of a cold wallet with the convenience of a hot wallet, MetaMask developed the capability to link a Ledger hardware wallet in 2018.
Late in 2021, a large-scale phishing attempt employing a phony wallet website resulted in the exposure of some MetaMask users.
The wallet team issued a warning in April 2022 about disruptions brought on by problems with Ethereum infrastructure supplier Infura. Also, it suggested turning off iCloud backups for MetaMask.
Does MetaMask Own a Unique Token?
The MetaMask project does not currently have a unique token. Joseph Lubin, the CEO of ConsenSys, suggested that this might alter in November 2021.
Just a few months later, the business offered another remark regarding this story. The creation of a management token in MetaMask, which will assist in decentralizing project administration, was hailed by COO Jacob Cantale as "a crucial part" of the decentralization process.
At the same time, Cantale urged against counting on a generous airdrop of the token.
Developments of MetaMask
At first, there were no limitations on how the MetaMask source code might be used. Nevertheless, starting in August 2020, the application's creators will require large-scale commercial initiatives to enter into a specific contract with them about the paid use of the software.
ConsenSys introduced a MetaMask smartphone app in September 2020.
The most recent mobile version also supports Apple Pay payments and "gasless transactions," which makes it considerably simpler for users to exchange cryptocurrency for fiat.
In the near future, the developers also intend to introduce support for Bitcoin.
Conclusions – MetaMask Wallet & Crypto Casinos
Because it gives users a safe and convenient way to utilize their Bitcoin for transactions, the MetaMask wallet has had a big impact on the world of crypto casinos. MetaMask wallet is a great option for people who wish to play games at crypto casinos because it enables users to store, manage, and transfer Ethereum and other ERC-20 tokens in seconds and with no high fees.
The security of MetaMask for cryptocurrency casino transactions is one of its key benefits. Private keys and sophisticated encryption algorithms are used to safeguard customer payments, lowering the likelihood of theft or hacking. Furthermore, because MetaMask is a browser extension, users can gamble with increased privacy and anonymity because they are not required to give private information while creating a wallet and sending payments.
Players now find it simpler to deposit and withdraw money at cryptocurrency casinos thanks to MetaMask. Without additional transactions or costs, players can instantly transfer funds by connecting their MetaMask wallet to the casino. Due to the convenience and streamlining of the cryptocurrency gambling process, more players are entering the world of crypto casinos.
Overall, the MetaMask wallet has had a big impact on Bitcoin casinos, giving players a safe and convenient way to wager with their money. More players will probably choose MetaMask as their preferred means of transaction as both cryptocurrencies and online gaming continue to gain popularity.